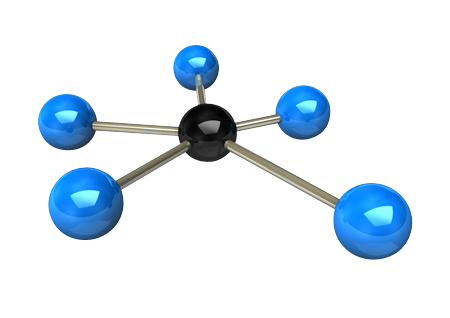 The cloud based application helps both the estimation and procurement professionals make quick decisions to ensure the most cost effective product and service is being implemented at the quoting phase and once awarded sourced at the lowest possible cost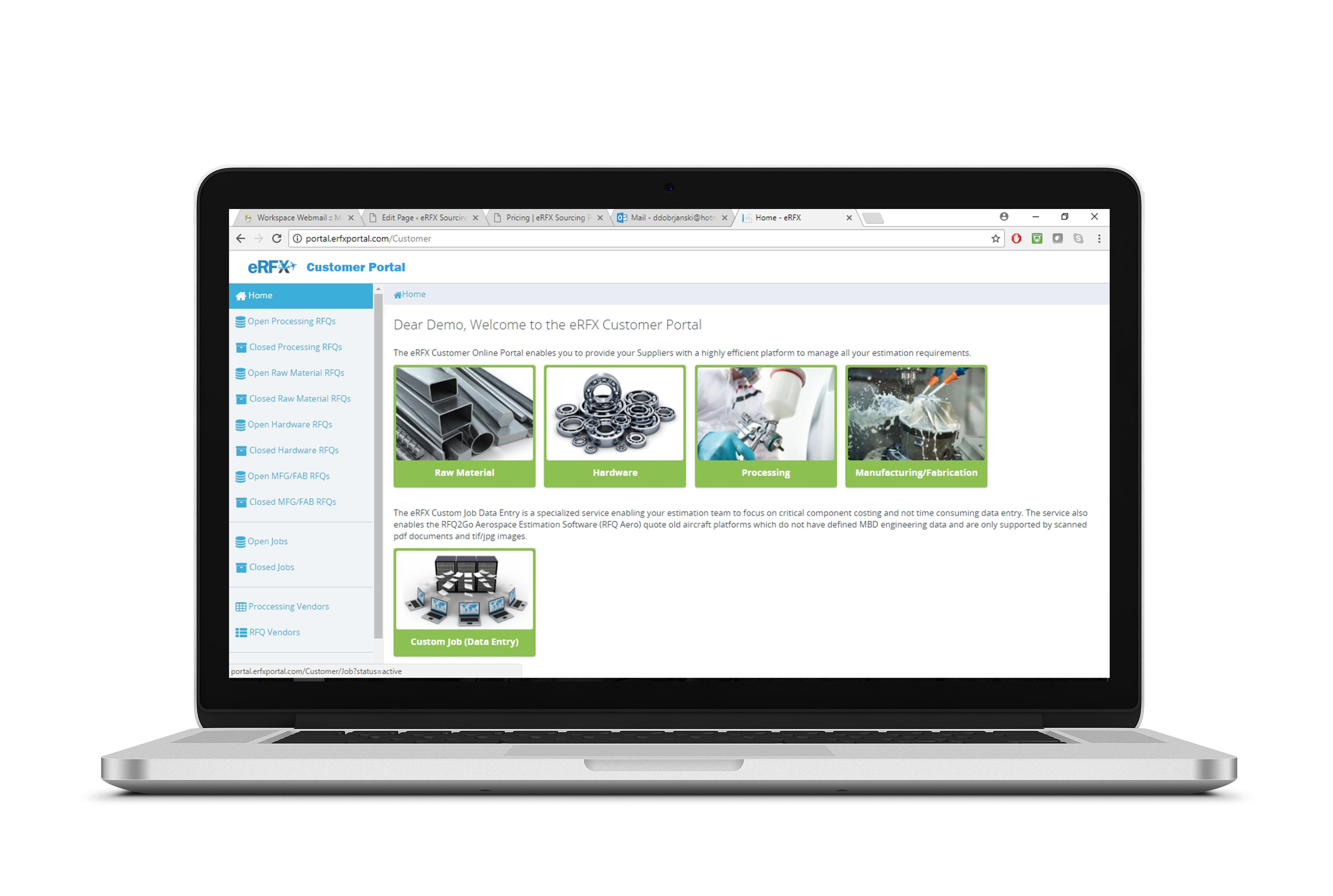 eRFX Customer Sourcing Portal enables Procurement and Supply Chain teams manage sourcing of Raw Material, Hardware, Final Processing and Manufactured/Fabricated Detail Components from multiple Suppliers and Vendors.
Easy to Use
Fully Configurable
Automated Proposal Generation
Cost Comparison Analysis
Processing Database with Vendor Pre-Selection
Vendor NDA Management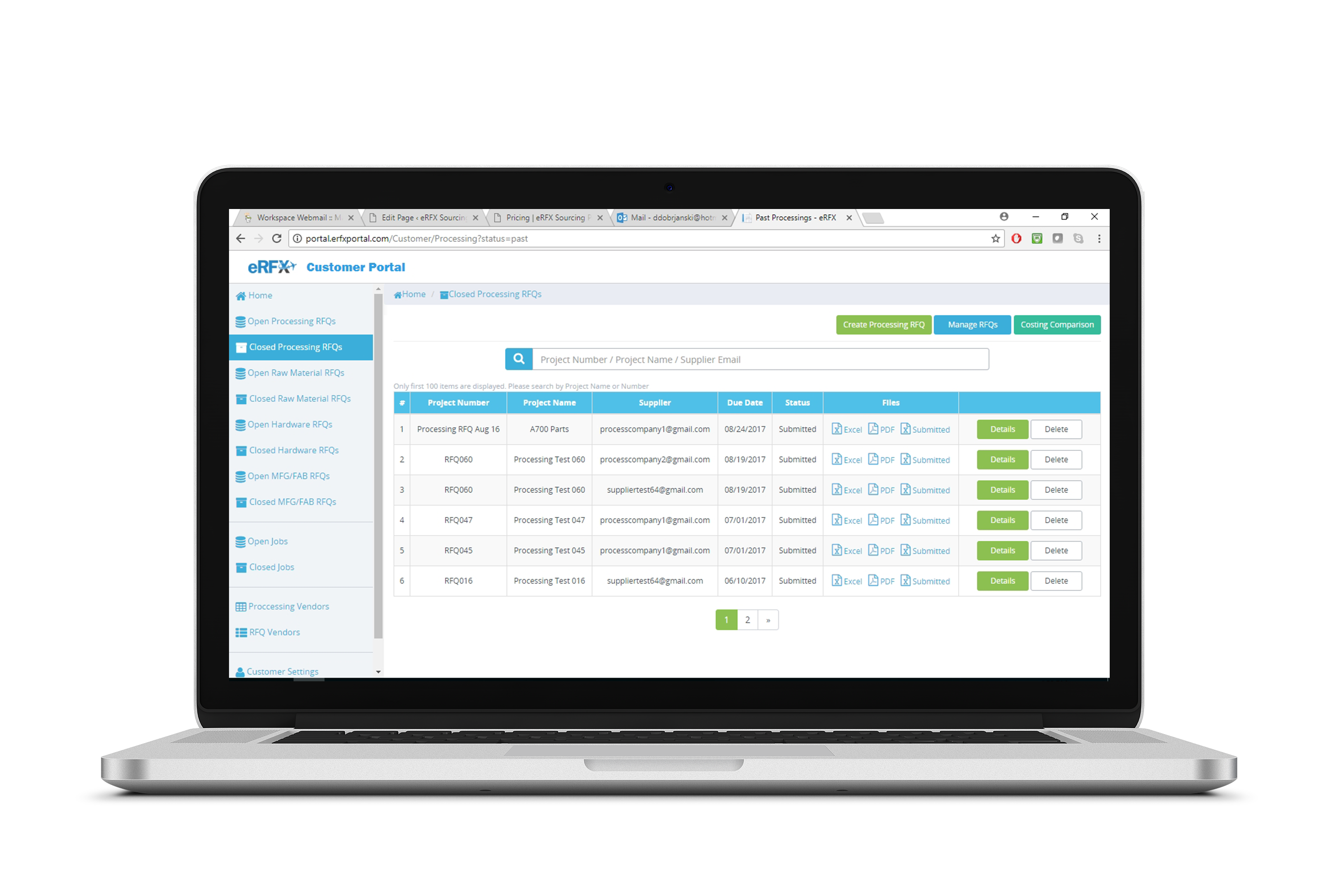 eRFX Supplier Portal provides Hardware/Raw Material Distributors, Detail Component Manufacturing Vendors and Final Processing Service Providers an efficient cloud-based online tool to manage RFIs, RFPs and RFQs from multiple Customers to increase estimation/quoting output.
Quick Quote Submission
Fully Configurable
Automated E-Mail Messaging
Better Sourcing, Bigger Return, Globally Competitive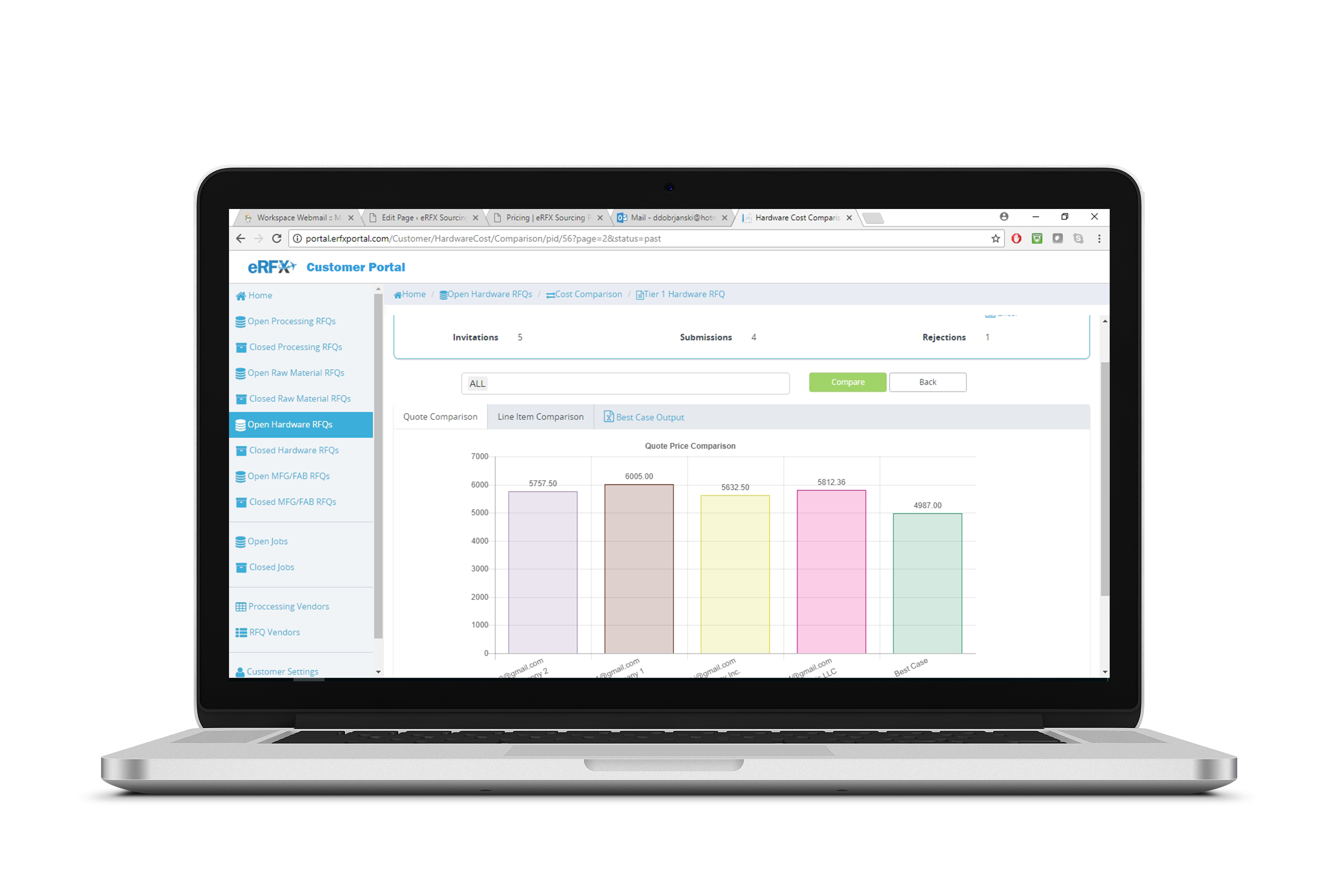 Sourcing Portal for the Aerospace Industry
eRFX provides Supply Chain, Procurement and Estimation teams all the tools to make smart and quick sourcing decisions.
Speed – Launch RFIs, RFPs or RFQs in minutes
Technology – eRFX is a completely cloud-based application and integrated with CPQ Aero
Efficiency – Review/Compare/Select suppliers based Pricing and LT
Compliance – Manage NDAs and Engineering Data on the most secure cloud application
Supported Aircraft Platforms
About eRFX
eRFX Sourcing Portal provides the aerospace industry a platform to collaborate between estimation, procurement and supply chain teams in the hopes to increase global competitiveness. eRFX is a product of RFQ2Go Inc. who is a leader in the aerospace industry providing software solutions for both estimation and procurement teams.